London Irish, the Championship rugby club, has given application to share a Brentford FC's new stadium. The new stadium is all set to be inaugurated at Lionel Road. When did they come up with this move? They started early discussions last month with Hounslow Borough.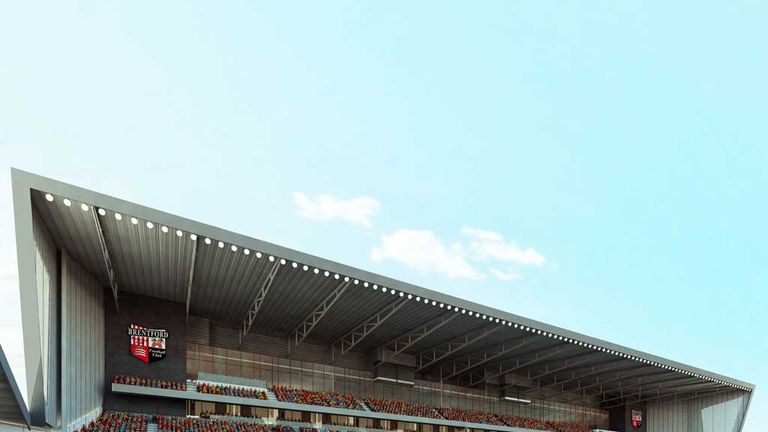 Brentford is moving ahead with the plan to build a new home ground with 20,000 capacities. They hope that the stadium will be ready by 2019-2020 season. If everything goes according to the plan, they will be able to move to the new stadium as per the schedule.
As for London Irish, they were forthcoming about their plans to share ground with Brentford's FC. In a statement issued by the club, they said that they will keep the stakeholders and supporters updated about the latest developments.
London Irish didn't have a great season in the previous year. They were relegated from the premiership. They don't have a home stadium and they have been playing at the Madejski Stadium, owned by Reading FC, since 2000.
The existing ground share contract with Reading is valid up to 2025-26 season. But they can utilize the get-out clause, which will make it easy for the club to seek another home ground. When Brentford comes up with the plan to build a new Brentford Community Stadium, they definitely had rugby in their minds.
Hounslow Council gave a go-ahead to this plan back in December 2013. And this plan includes 910 residential units as well.
The work on the construction has not begun yet. They are all set to start the construction by 2017. The construction was held up for a couple of reasons. Most importantly, they asked the club to get compulsory purchase orders before they start the construction.
As for Brentford, they are in the 7th position in the championship. Given they had no home ground; they have been using the Griffin Park since 1904. Griffin Park has a capacity of 12,763.