London Irish has given an application to Hounslow Council to share home ground with Brentford starting from 2019-2020 season. The proposed stadium will be built on Lionel Road. And Brentford has finally decided to comment on the latest development.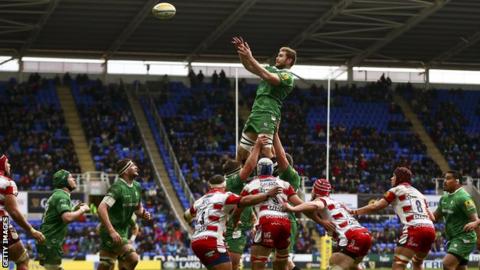 As for Brentford, they couldn't start the construction of the stadium due to several technical reasons. They had to obtain many compulsory purchase orders to start the construction. Now they are done with all the formalities. If everything goes as planned, they will be able to kick start the construction of the stadium by 2017. And as stated before, they are all set to move into the new stadium by 2019-2020 season.
London Irish has recently made a formal move by submitting the application to the Hounslow Council. The application seeks to determine whether they can play rugby at the proposed stadium or not.
As for London Irish, they have been using Reading's Madejski Stadium so far. The club is very keen on returning to their roots in the capital. They are really serious about a move to Lionel Road stadium if it is possible. Even though they have their contract extended until 2025-26 season with Madejski Stadium, they are keen to move into the new proposed stadium.
The club has issued a statement regarding this. In the statement, they talked about their initial discussions with the London Borough of Hounslow. They requested for an opportunity to play at the new stadium. They have been asked to submit and formal Section 73 application and they have just done with the formalities.
They further stated that they plan to keep the stakeholders and the supporters in the loop. They will inform all the concerned parties if there is any new development.
However, the proposed stadium was given planning permission in 2013. But it did not include rugby even though the club was very keen on it. And Brentford has come forward to support London Irish's decision to share the ground. They welcomed the decision of London Irish in a statement.